Donation helps fund Bowie Police body cameras
By BARBARA GREEN
[email protected]
Bowie Police patrol officers are now equipped with body cameras that provide coverage during any stop and sync with the cameras already located in the patrol cars.
The department also came online with CopSync, an emergency alert system recently purchased by the Bowie Independent School District which will be used by local police dispatch.
These technology upgrades are expanding the capabilities of the local department, providing an additional layer of security for BISD campuses as well as an additional tool for local officers.
Police Chief Guy Green said officers have been using the new body cameras for two weeks.
Lt. Kurt Berryman was the department guinea pig donning the camera for the past three weeks.
"It's working good," said Berryman, "although we still have some kinks to work out. It has really good audio and video quality."
Thanks to a generous $9,000 donation from local businessman Jim Gilbow and his wife, Jan, last July the department was able to purchase six cameras, six view links that connect to the patrol car cameras and a docking station. The body cameras use the same software as car cameras so they went with the same one.
Green said there are five marked patrol cars and each one has a body camera assigned to it. A sixth camera can be used by the investigators or other officers in the field.
The cameras are downloaded daily to a storage computer that also houses car video cards. During the two days after the download, the officer can access the video to assist with the preparation of a report or an investigation.
The videos then go into the archive where they stay for a year. Investigators, at any time, can go into the system to get a copy of a particular stop or arrest.
Green agreed with Berryman the units have been operating well and they have been working closely with the distributor to iron out some of the kinks and get the system settings just like they want them.
"They have great video and audio, which is a big improvement. Along with patrol, investigators can use them at a crime scene or during a field interview," said the chief.
When a shift begins, the officer picks up the assigned camera and attaches it to their person. Berryman said it takes some adjustment to figure out the best placement on your shirt or coat.
"We are learning how it works, and have to remember to turn it on. No one (citizen) has said anything about it during a stop, but they notice it," said Berryman.
The body camera provides a close angle of the stop, while the car camera provides the wider perspective. Both can be helpful to officers.
Berryman added there have not been a lot of comments from patrol officers yet; but, it may be too soon for an opinion.
"I don't think I have decided on what it means. As long as an officer works in a professional manner there should not be a problem," stated Berryman.
Chief Green said the better quality audio and video are going to be a plus when a citizen or officer may question exactly what occurred during a stop or arrest.
"The body camera provides another layer for police giving us face-to-face video. It makes the officer accountable and the public can see it. We want to have the best relationship possible with the public and this can provide more transparency," said the chief.
Bowie Police join the other two police departments in Nocona and Saint Jo that also have cameras, as well as the sheriff's office.
Bowie ISD joined the CopSync program which is software that provides emergency alert systems in each classroom. For example, if a teacher has an emergency, she can hit the alert button on her computer.
That alert goes out to the five closest law enforcement units in the area that are connected with CopSync, which also includes the county sheriff's office.
It also can alert neighboring law officers in adjacent or nearby counties.
The person sending the alert can communicate through text messaging and not alert any possible suspect.
Thursday, Superintendent Steven Monkres and Chief Green conducted an initial test of the system.
Both men said it will need to be refined to streamline communications, but it appears to work as promised.
Green said the school district program came with one dispatch service, so it comes to the police department at no cost.
In the future the chief would like to get the system into individual patrol units, but that would have to be budgeted.
"It gives us one more layer of protection with CopSync, we can respond quicker and address the issues," said Green.
Monkres said they are in the process of "tweaking" the notifications to make sure it goes to the necessary locations.
"It gets any alert out quickly and gives us an additional layer of security. It works in real time going straight to the police dispatch and five other cars," concluded Monkres.
March 17, 1945 – May 15, 2022
RINGGOLD – Alton "Fred" Allen, 77, longtime resident of Ringgold, passed away on May 15, 2022 in Bowie.
The family received friends from 7 – 8 p.m. on May 17 at the White Family Funeral Home in Bowie. A graveside service will take place at 11 a.m. on May 18 at Cowboy's Last Ride Cemetery in Bowie with Richard Allen officiating.
Fred was born March 17, 1945 in Decatur to Alton "Frank" and Zula Prestwood Allen. He was a lifelong worker in the oil field and in his free time enjoyed fishing, hunting and spending time with his grandchildren.
He is preceded in death by his parents and brothers, Dick Allen and Gene Allen.
Fred is survived by his children, Lynn Allen, Ringgold and Zula Carol Dietrich and husband Steve, Petrolia; grandchildren, Blake Allen, Brady Allen, Barrett Allen, Jason Gray, Jennifer Gray, Terry Dietrich and Timothy Dietrich; great-grandchildren Cody and Kendra Harralson and Lincoln Gray; sister Zelta Baker, Bloomfield, NM and numerous nieces and nephews.
Arrangements entrusted to the White Family Funeral Home of Bowie.
Paid publication
Council facing lengthy agenda of new business
Bowie City Councilors face a lengthy agenda of new business on Oct. 25 spanning outside audit proposals, amendments to the personnel policy and six planning and zoning commission requests.
The panel will meet at 6 p.m. in council chambers.
A pair of audit proposals will be reviewed from Edgin, Parkman, Fleming and Fleming, and Mathis, West & Huffines Group.
The personnel policy amendments center on paid quarantine leave and officer mental health leave.
A resolution for repayment of opioid-related expenditures and payment to abate opioid-related harms will be reviewed, along with the 2021 tax roll.
The council also will discuss the Richwood Lake Estates Park at Amon Carter Lake. This topic is a proposition on the Nov. 2 ballot.
An executive session will have the council discuss economic development negotiations on a project. Janis Crawley, executive director of the Bowie Economic Development Corporation, also will give the council an update on the recent Economic Development Administration grant that will provide $1,460,000 to the BEDC for infrastructure work at the Bowie Business Park.
City Manager Bert Cunningham will make his monthly report discussing the asset management program, the audit, search for a new finance director, a program with Honeywell that evaluates facilities on where the city can save money and an update from the Association of Rural Communities.
Public comments and the consent agenda wrap up Monday night's council agenda.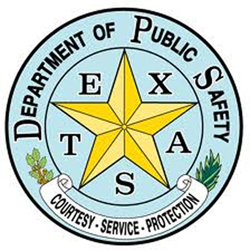 Department of Public Safety officers are investigating a pair of multi-fatality accidents in Montague County Thursday night. One occurred at US 82 and FM 1806 and a half hour later one occurred near Star Travel Center outside Bowie. No details were available Friday but watch for updates.