New Sesame Street Party Parade "floats" into Seaworld San Antonio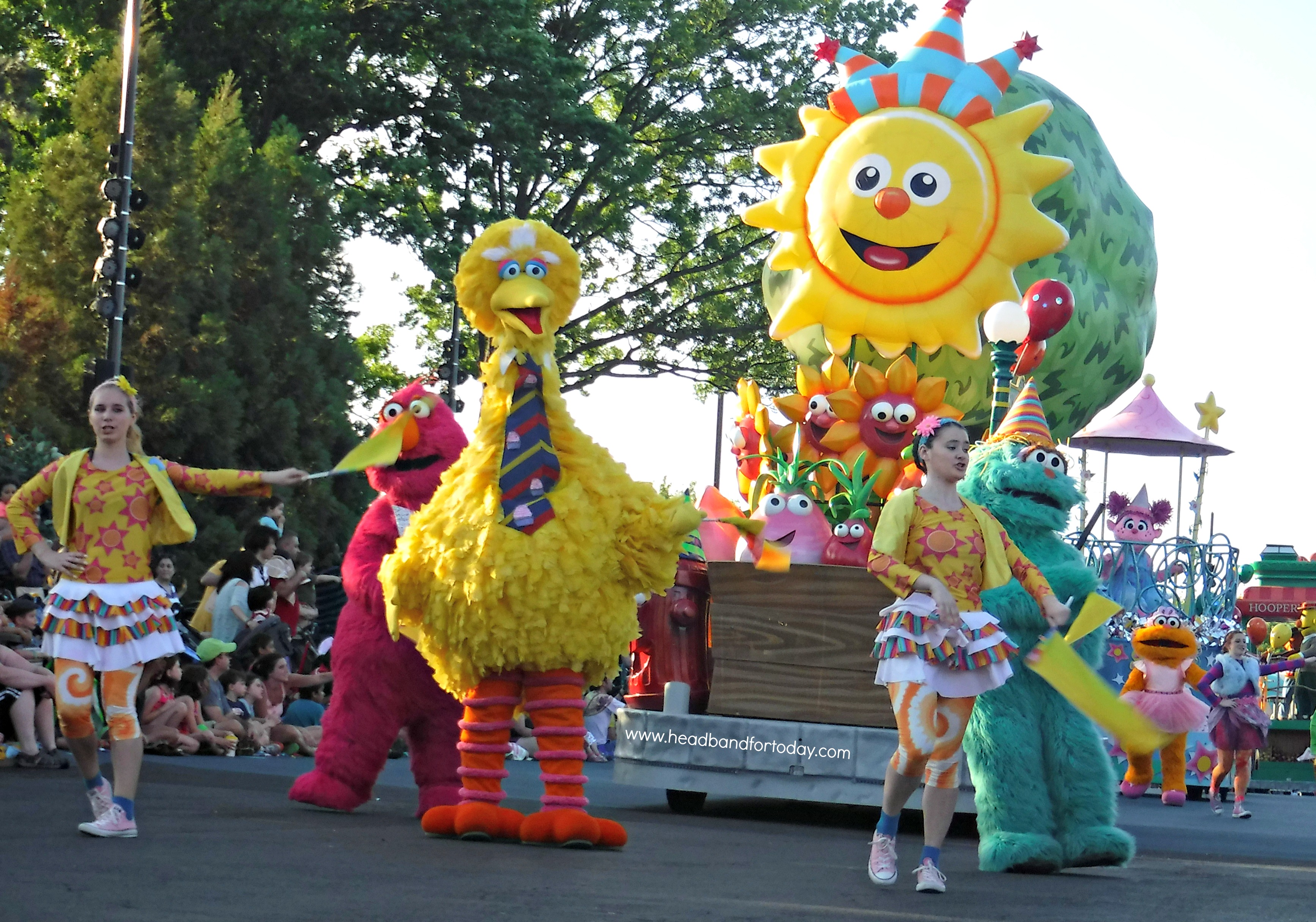 SeaWorld San Antonio will set course for a lively summer season with the debut Saturday, May 19, of the interactive Sesame Street Party Parade starring everyone's favorite Sesame Street friends.
The colorful, musical, show-stopping parade, which can be seen in San Antonio only at SeaWorld, will feature 10 larger-than-life themed floats including iconic Sesame Street favorites such as Mr. Hooper's Store and Count's Castle. Elmo and his furry cast of friends will join more than 20 dancers, who will engage with guests during this highly-energetic, 17-minute experience. The toe-tapping good times will roll through SeaWorld May 19-20, May 26-28, June 2-3, June 9-10 and June 15 through Aug. 12 (excludes Tuesdays), and the experience is included with park admission.
The Sesame Street Party Parade includes a pair of impressive, interactive show stops. The first includes performers jumping rope, hula hooping and grooving with their favorite Sesame Street friends and dancers. The second stars Rosita, a Sesame Street favorite who likes to play the guitar and who is fluent in English and Spanish.
The parade is the latest Sesame Street addition to SeaWorld San Antonio. The park's Sesame Street Bay of Play area is celebrating its 7th year in 2018 and, the Sesame Street Party Parade adds a whole new dimension to the Bay of Play experience.
"Sesame Street has had a long and popular presence in our park," said Sharon Aguillen, SeaWorld San Antonio's vice president of entertainment. "We're delighted to expand our entertainment offerings for families and kids with this brand-new, engaging and endearing parade through the park. No doubt it will offer our guests some great opportunities for phenomenal photos."
Guests can purchase a bundled package that includes access to a reserved VIP parade-viewing area and Dine with Elmo & Friends. The package is available for $35 (ages 10 and older) and $25 (ages 3 to 9).
Kids ages 3-5 get free unlimited admission all year to SeaWorld San Antonio with a Preschool Card, exclusively for Texas residents. To qualify, parents must register online by June 24, 2018 and provide a copy of their Texas ID and their child's birth certificate or passport to redeem the card at the park.
Best Admission Deal – Flex Ticket
The best deal to experience all the Sesame Street Parade fun is with a $69 2-Park Flex Ticket. This limited-time offer allows guests unlimited admission to both SeaWorld and Aquatica San Antonio water park for up to 5 consecutive days. For more information and to purchase tickets, visit SeaWorldSanAntonio.com.
SeaWorld Entertainment, Inc.
SeaWorld Parks & Entertainment™ is a leading theme park and entertainment company providing experiences that matter and inspiring guests to protect animals and the wild wonders of our world. The company is one of the world's foremost zoological organizations and a global leader in animal welfare, behavioral training, husbandry and veterinary care. The company collectively cares for what it believes is one of the largest zoological collections in the world and has helped lead advances in the care of animals. The company also rescues and rehabilitates marine and terrestrial animals that are ill, injured, orphaned or abandoned, with the goal of returning them to the wild. The SeaWorld® rescue team has helped more than 31,000 animals in need over the last 50 years.
The company owns or licenses a portfolio of recognized brands including SeaWorld, Busch Gardens® and Sea Rescue®. Over its more than 50-year history, the company has built a diversified portfolio of 12 destination and regional theme parks that are grouped in key markets across the United States, many of which showcase its one-of-a-kind zoological collection. The company's theme parks feature a diverse array of rides, shows and other attractions with broad demographic appeal which deliver memorable experiences and a strong value proposition for its guests.
SeaWorld Parks & Entertainment is a wholly owned subsidiary of SeaWorld Entertainment, Inc., a publicly traded company. Visit www.seaworldentertainment.com for more information.
Vera Rae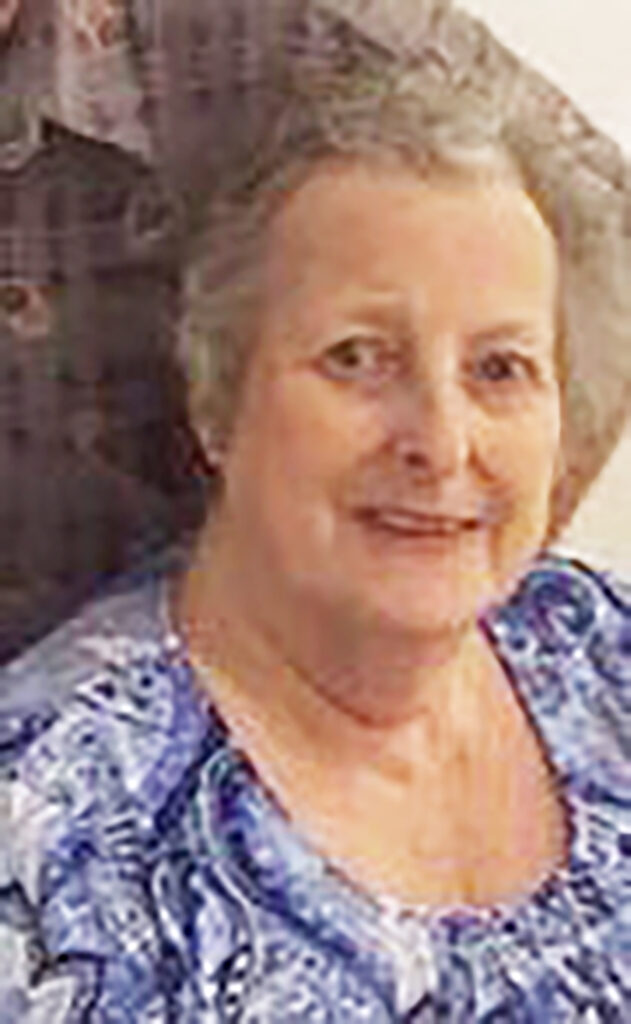 April 19, 1940 to October 29, 2023
AUSTRALIA – Vera Rae, 82, passed away peacefully after a set of health issues following a fall on Oct. 7, 2023.
Vera was born in Stockport, England to John "Jack" and Alice Gooch. They migrated to Australia following the Second World War, settling in Western Australia.
Vera met the love of her life in 1957, Robert John Rae, and they married on May 30, 1959. They were blessed with two daughters, Jenny and Debby.
Vera loved the Lord, had a strong faith, and was a prayer warrior. Throughout her various illnesses in life, she remained cheerful, gracious, and loving.
Vera was preceded in death by her parents, Jack and Alice Gooch; in-laws, Don and Amy Rae, and nephew, Justin Gooch.
Vera is survived by her loving husband, Robert Rae, Port Kennedy, Western Australia; daughter, Jenny Rae Rizzolo and partner Paul, Bowie, TX, and Debby Rae Harvey and husband Ian, Waikiki, Western Australia; grandchildren, Mandy Jones, Jodie Ehle, Jacilyn Kenny and Bronwyn Has; and great grandchildren, Tahlia, Tanaya, Shelby, Khy, Jordyn, Mollie, Bryce, Brett, Kobe, Lilly, Caitlin, Morgan and Olivia.
Funeral arrangements entrusted to Greenfield's Funerals, Port Kennedy Western Australia.
Paid publication
March 17, 1945 – May 15, 2022
RINGGOLD – Alton "Fred" Allen, 77, longtime resident of Ringgold, passed away on May 15, 2022 in Bowie.
The family received friends from 7 – 8 p.m. on May 17 at the White Family Funeral Home in Bowie. A graveside service will take place at 11 a.m. on May 18 at Cowboy's Last Ride Cemetery in Bowie with Richard Allen officiating.
Fred was born March 17, 1945 in Decatur to Alton "Frank" and Zula Prestwood Allen. He was a lifelong worker in the oil field and in his free time enjoyed fishing, hunting and spending time with his grandchildren.
He is preceded in death by his parents and brothers, Dick Allen and Gene Allen.
Fred is survived by his children, Lynn Allen, Ringgold and Zula Carol Dietrich and husband Steve, Petrolia; grandchildren, Blake Allen, Brady Allen, Barrett Allen, Jason Gray, Jennifer Gray, Terry Dietrich and Timothy Dietrich; great-grandchildren Cody and Kendra Harralson and Lincoln Gray; sister Zelta Baker, Bloomfield, NM and numerous nieces and nephews.
Arrangements entrusted to the White Family Funeral Home of Bowie.
Paid publication
Council facing lengthy agenda of new business
Bowie City Councilors face a lengthy agenda of new business on Oct. 25 spanning outside audit proposals, amendments to the personnel policy and six planning and zoning commission requests.
The panel will meet at 6 p.m. in council chambers.
A pair of audit proposals will be reviewed from Edgin, Parkman, Fleming and Fleming, and Mathis, West & Huffines Group.
The personnel policy amendments center on paid quarantine leave and officer mental health leave.
A resolution for repayment of opioid-related expenditures and payment to abate opioid-related harms will be reviewed, along with the 2021 tax roll.
The council also will discuss the Richwood Lake Estates Park at Amon Carter Lake. This topic is a proposition on the Nov. 2 ballot.
An executive session will have the council discuss economic development negotiations on a project. Janis Crawley, executive director of the Bowie Economic Development Corporation, also will give the council an update on the recent Economic Development Administration grant that will provide $1,460,000 to the BEDC for infrastructure work at the Bowie Business Park.
City Manager Bert Cunningham will make his monthly report discussing the asset management program, the audit, search for a new finance director, a program with Honeywell that evaluates facilities on where the city can save money and an update from the Association of Rural Communities.
Public comments and the consent agenda wrap up Monday night's council agenda.