Editor's Note: This is part of an ongoing series by The Bowie News for its Build a Better Bowie campaign exploring assets and unique aspects of the Bowie community.
By DANI BLACKBURN
[email protected]
With more than 25 churches within Bowie's six-mile square radius, it would be difficult for churches to go unnoticed within the small community.
However, it is what those churches are doing outside of their walls that is having an impact on the citizens.
From feeding the hungry to inspiring confidence in young women, churches in Bowie are attempting to reach out and meet the needs of not only its members, but also the entire community.
Spearheading some of those community outreach events is Freedom Life Church, whose members attempts to conduct monthly events for Bowie in a time of hardship for many citizens. Pastor Joe Young says there are a lot of needs in our community right now and economically, it's a tough time.
"People see the love of God when you demonstrate love and go out in the community and help them. As a church, we don't focus on growing our numbers. We just want to demonstrate love and have people attend church where they're comfortable, no matter what church that is," explains Young.
Read the full feature in your mid-week Bowie News.
March 17, 1945 – May 15, 2022
RINGGOLD – Alton "Fred" Allen, 77, longtime resident of Ringgold, passed away on May 15, 2022 in Bowie.
The family received friends from 7 – 8 p.m. on May 17 at the White Family Funeral Home in Bowie. A graveside service will take place at 11 a.m. on May 18 at Cowboy's Last Ride Cemetery in Bowie with Richard Allen officiating.
Fred was born March 17, 1945 in Decatur to Alton "Frank" and Zula Prestwood Allen. He was a lifelong worker in the oil field and in his free time enjoyed fishing, hunting and spending time with his grandchildren.
He is preceded in death by his parents and brothers, Dick Allen and Gene Allen.
Fred is survived by his children, Lynn Allen, Ringgold and Zula Carol Dietrich and husband Steve, Petrolia; grandchildren, Blake Allen, Brady Allen, Barrett Allen, Jason Gray, Jennifer Gray, Terry Dietrich and Timothy Dietrich; great-grandchildren Cody and Kendra Harralson and Lincoln Gray; sister Zelta Baker, Bloomfield, NM and numerous nieces and nephews.
Arrangements entrusted to the White Family Funeral Home of Bowie.
Paid publication
Council facing lengthy agenda of new business
Bowie City Councilors face a lengthy agenda of new business on Oct. 25 spanning outside audit proposals, amendments to the personnel policy and six planning and zoning commission requests.
The panel will meet at 6 p.m. in council chambers.
A pair of audit proposals will be reviewed from Edgin, Parkman, Fleming and Fleming, and Mathis, West & Huffines Group.
The personnel policy amendments center on paid quarantine leave and officer mental health leave.
A resolution for repayment of opioid-related expenditures and payment to abate opioid-related harms will be reviewed, along with the 2021 tax roll.
The council also will discuss the Richwood Lake Estates Park at Amon Carter Lake. This topic is a proposition on the Nov. 2 ballot.
An executive session will have the council discuss economic development negotiations on a project. Janis Crawley, executive director of the Bowie Economic Development Corporation, also will give the council an update on the recent Economic Development Administration grant that will provide $1,460,000 to the BEDC for infrastructure work at the Bowie Business Park.
City Manager Bert Cunningham will make his monthly report discussing the asset management program, the audit, search for a new finance director, a program with Honeywell that evaluates facilities on where the city can save money and an update from the Association of Rural Communities.
Public comments and the consent agenda wrap up Monday night's council agenda.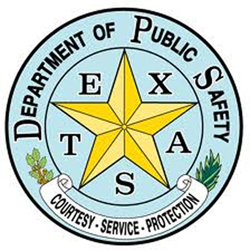 Department of Public Safety officers are investigating a pair of multi-fatality accidents in Montague County Thursday night. One occurred at US 82 and FM 1806 and a half hour later one occurred near Star Travel Center outside Bowie. No details were available Friday but watch for updates.